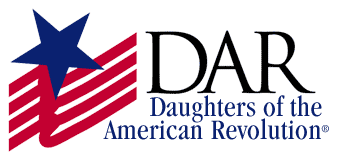 Baton Rouge Chapter
Baton Rouge, Louisiana
National Society of the Daughters of the American Revolution
Organized November 13, 1925

Welcome to our Website!

The Baton Rouge Chapter NSDAR was named for the City of Baton Rouge and the old fort of that name. This fort, defended by the British, surrendered to Galvez and his American allies in 1779 is one of the few battles of the American Revolution fought outside the limits of the thirteen colonies. The chapter was organized in 1925 by Mrs. C.B. Turner. There were forty members and a charter was granted in 1926.

The Baton Rouge Chapter Daughters of the American Revolution is one of the largest chapters in Louisiana with over 165 members. The chapter meets on the third Monday of the month at 10:00 a.m. at the Louisiana State Archives on Essen Lane. The annual George Washington Luncheon is celebrated each February and a trip to an historical landmark or a related field trip is planned annually. In December, the chapter participates in the Wreaths Across America Program at Port Hudson National Cemetery and also holds a Christmas Tea honoring the chapter's newest members.

Interested in Membership? Visit our Contact us page for more details.

Webmaster: web@batonrougedar.org
This website last updated on June 19, 2017
Web hyperlinks to non-DAR sites are not the responsibility of the NSDAR, the state organizations, or individual DAR Chapters.